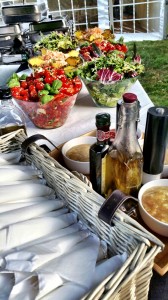 We have spent many years providing superior hog roasts for many different kinds of events all over our market town and for the Hog Roast Morpeth team, no 2 days are ever the same. One day we could be catering for a large outdoor wedding, another day we could be providing a corporate buffet for a company conference, and everything in between. We love the versatility that hog roasting lends itself to, and so do our customers. We have just as much success preparing complex menus for smaller occasions, as we do feeding a lot of people at large scale events. Our highly experienced caterers can cook in any environment, for any occasion, and produce consistently excellent results every time.
Our Unique Approach
 We understand how unique your special occasion is for you and how the quality of the food and service makes the difference between it being memorable or mediocre. We always treat every event we cater for with the respect it deserves, and we never just go through the motions. For Hog Roast Morpeth, nothing is set in stone and we are happy to make any alterations you may require. We will listen to your needs every step of the way to guarantee that all of your guests will have fabulous food that they will be talking about for years to come, and your event with be a huge success.
Our Choice Of Menus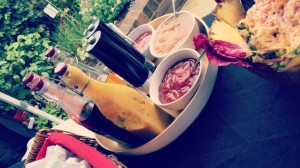 Our menus are as versatile and diverse as our approach to catering, and we are able to offer food that is fitting for any event, whether it be a birthday party, wedding, christening, company conference or food festival.  Our premium grade hog roasts may be our main selling point, but we also have a range of other meats, vegetarian options and freshly prepared side dishes, canapes, starts and desserts if required. Many people are surprised when they view our menus and see the scope of what we offer. We may be first and foremost a hog roast catering company, but we aim to make our food appealing to everyone and we will always have something to offer all of your guests.